Via Veloce by Wille R. www.veloce.se
since November 1995 and still here.

Back to FAQ. First published Nov 1997

Next
Alfa Romeo Duetto 1966 - 1969 FAQ --
The word "Spider"
The word "Spider", like so many coach-building terms, comes from the days of horse-drawn vehicles, when a Spider was a light two- or four-wheel carriage, with no entomological associations. It was an English or possibly American term which found its automotive application in Europe, especially in Italy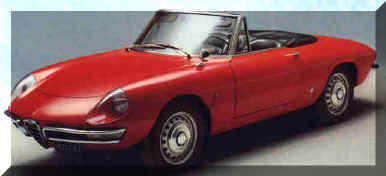 The original Spider Veloce is also named "Osso di Seppia" or Round-tail. Osso di Seppia means cuttle fish in Italian. If you have a Canary bird in a cage, you might have some "Osso di Seppia" there, it's the white chalk thing the bird uses to polish its beak on. The photo on my front page shows the beautiful Round-tail. People think that the rear end looks like that.
This is the "Osso di seppia".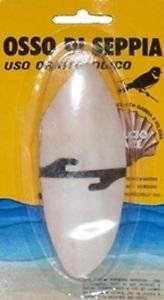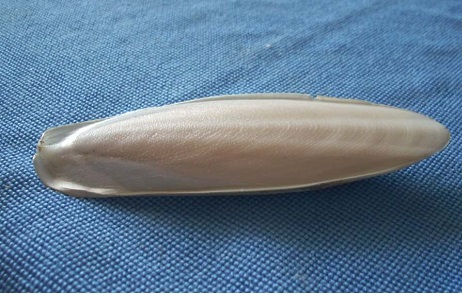 Some Italians say the word comes from "speed", which becomes "speeder" or "Spider".
The facts are, that it is Spider and not Spyder because of an official statement by National Federation of Body makers in 1924 in Milan (Italy), that declared the word to be written that way. The "y" was not in the Italian alphabet since it was a fascist and nationalist period. It's, as you know, the equivalent for "roadster", "speedster" or "two-seater"
.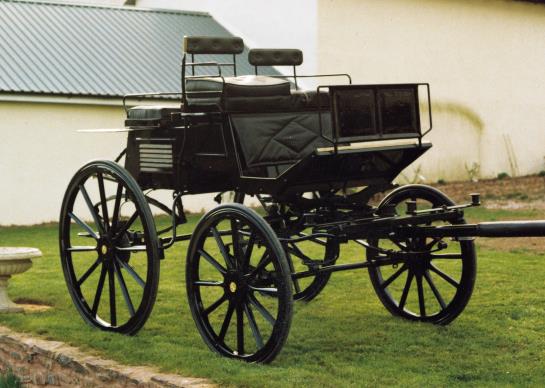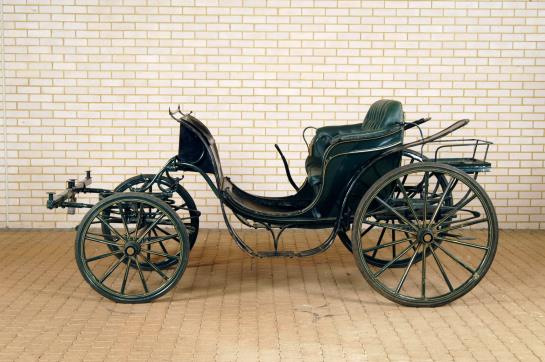 Spyder comes from a kind of horse-cab manufactured by Holmes in Dublin (Ireland), developing an idea born in GB in 1860 as a mix of the Tilbury-type cab (two seats, two wheels) with the phaeton (four seats). Holmes named his cabs "Spyders", as they resembled "Spiders" for their large and light wheels and the body (very light) suspended among them. The Spyder had two "main" seats with a "cabriolet" cover plus two "emergency" seats on the rear, for the "valets". So, when that decision was taken in 1924, they thought to oppose to "Anglicanism" but, as a matter of fact, they "corrected" Mr. Holmes !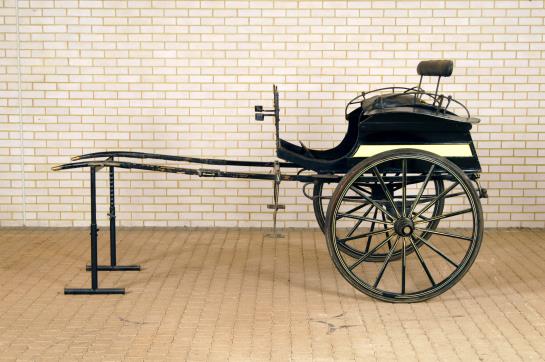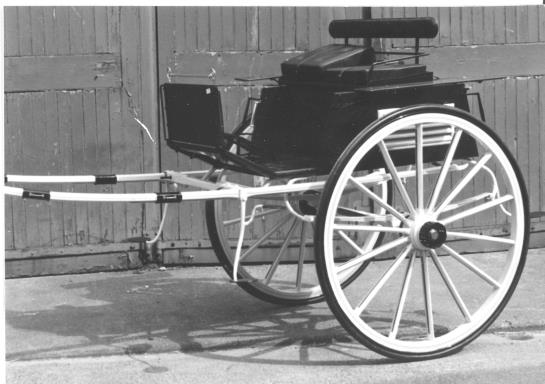 ---
If you have any comments, please send an E-mail

Top
#