Via Veloce by Wille R. www.veloce.se
since November 1995 and still here.

Next First published 2 November 1997

Alfa Romeo Duetto 1966 -1969 FAQ.

Alfa Romeo Spider 1600 The Duetto. Una storia di emozione allo scoperto.

The headlamp cowls were a standard in Europe?

What about the interior in the Duetto?

The rear-view mirror.

The hood/Soft top was always black?

Five speed gearbox was a standard from the start

The suspension was from the Giulia, right?

The Duetto brakes came from two different suppliers

There were three Duettos in The Graduate.

The dimensions of the Duetto

Photos of the Duetto colurs

Useless knowledge, prices and numbers but . . .

Who owns a Duetto
1750 Spider Veloce

Is the 1750 Veloce the same as the Duetto? SPICA system , numbers and price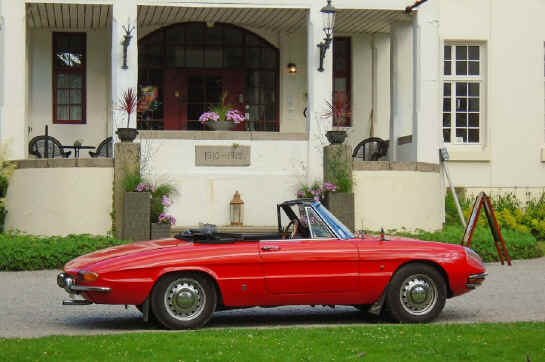 If you have any comments, please send an E-mail

Top
#