Via Veloce by Wille R. www.veloce.se
since November 1995 and still here.

Back to FAQ. First published Nov 1997

Next
Alfa Romeo Duetto 1966 - 1969 FAQ --
The steering
According to some sources, initially the Duetto was fitted exclusively with Burman re-circulating ball steering, later cars alternatively being fitted with ZF worm-and-roller steering gear. But it appears from other sources that ZF worm-and-roller was fitted from the outset as well.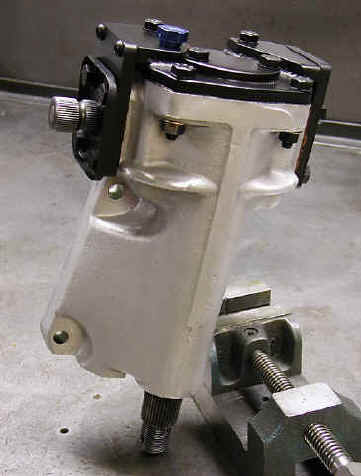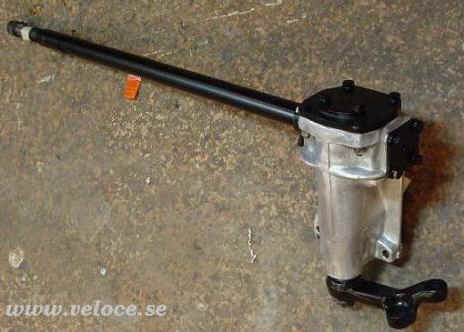 The Spider family is one of those rare animals – typically Alfa Romeo, it must be said – that could come out of the factory with a completely different piece of essential mechanical componentry, seemingly at random. This ambivalent approach to the steering equipment – you never knew whether you had re-circulating ball or worm-and-roller steering – remained so for the entirety of the Spider's life.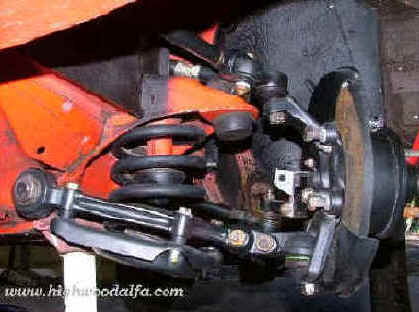 The steering gear and linkage was positioned back behind the front cross-member, a good safety feature. For a sports car the steering was quite low-geared. 3.66 turns lock-to-lock – US mag quotes 3.3 turns, engendering some criticism, but it was widely praised for its superb feel.
If you have any comments, please send an E-mail

Top
#