Via Veloce by Wille R. www.veloce.se
since November 1995 and still here.

Back to FAQ. First published Nov 1997

Next
Alfa Romeo Duetto 1966 - 1969 FAQ --
Wheels and tyres
The rims were 5.5J x 14, offset 45mm made by Fergat or CMR "Costruzioni Meccaniche Rho"  actually the famous Borrani wheel manufacturer and CMR are interlinked, the same company so to speak. The rubber tyures came from Klebér, Michelin and Pirelli. Many 1750 Veloce were later equipped with rims by Momo, Campagnolo, Cromodra in aluminium. A popular width was 6 x 14 and with 185/70 x 14 rubbers the handling was even better on the road.
The large black ring hubcaps were fitted on the 1750 Veloce and late 1300 Juniors. The 1600 Duetto had a smaller black ring and 15" wheels.
Beware of using too wide tyres as this will make the steering and the poor Burman box suffer and shorten the life.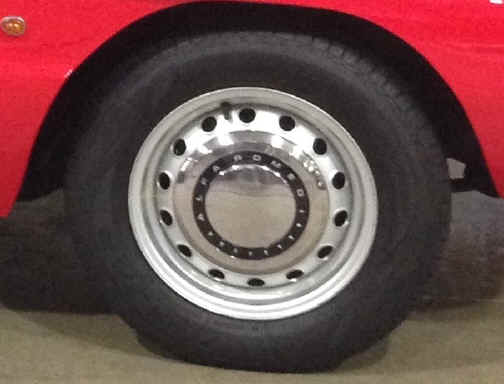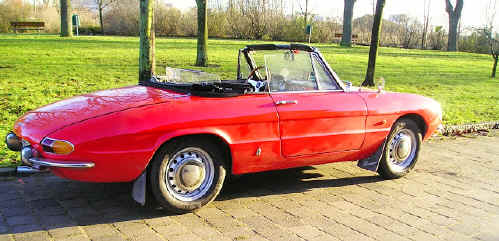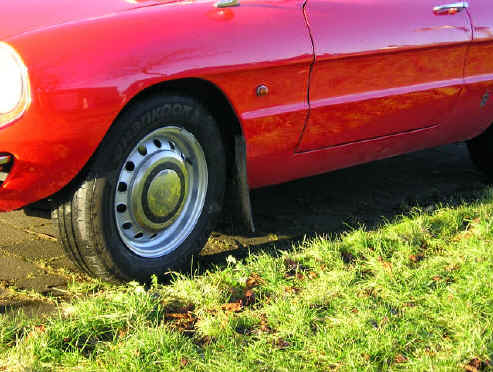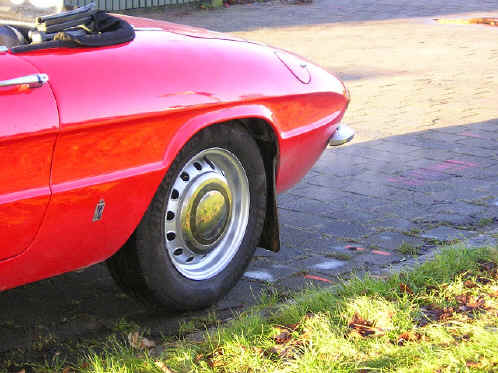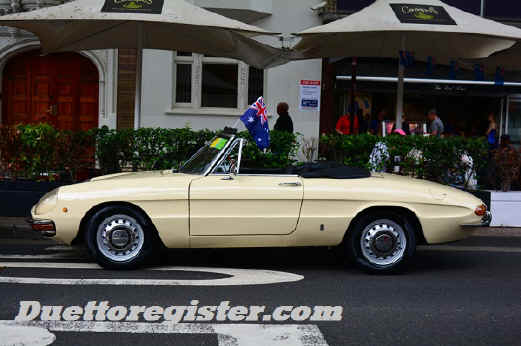 ---
If you have any comments, please send an E-mail

Top
#