Via Veloce by Wille R. www.veloce.se
since November 1995 and still here.

Back to FAQ.First published Nov 1997

Next
Alfa Romeo Duetto 1966 - 1969 FAQ --
The 1750 Veloce body
The 1750's bodywork remained essentially unchanged from that of the Duetto. For the first two years of production it kept the familiar 'coda lunga' round-tail rear, before adopting the truncated Kamm tail described in the following chapter. The only change of any note to the 1750 long-tail body was that the wheel-arches were changed in profile to allow fitting wider wheels and tyres.
Oh, there is plenty of space for your luggage so just go on a long tour and enjoy.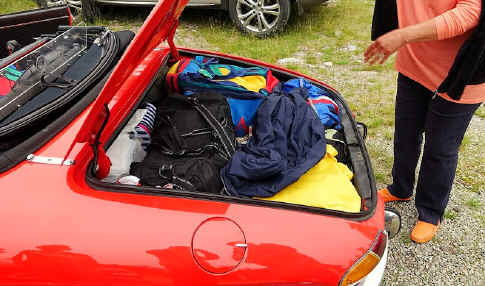 There was also a slightly more comprehensive tool kit, supplied in a cloth pocket bag within a separate sack. The tools consisted of a box wrench, plug wrench, Tommy bar, jack, wheel brace, four wrenches (8x10mm, 11x15mm, 14x17mm and 18x21mm), pliers, screwdriver, Phillips screwdriver and hammer.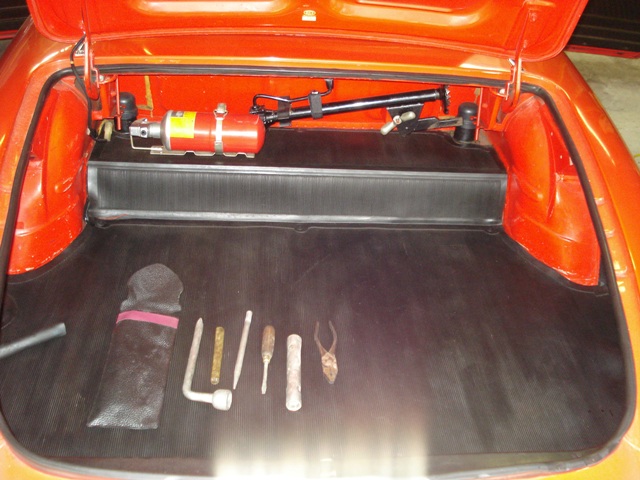 Externally, there was almost nothing to distinguish the new 1750 Spider Veloce from the previous Duetto. The only pertinent marking was on the boot-lid. Instead of chrome 'Alfa Romeo' script, there was now an Alfa badge sited centrally just above the trailing edge, and below it was a '1750' badge in chrome script.
The steel wheels were by Fergat 5.5 x 14 and offset 45mm. CMR supplied the wheels too, "Costruzioni Meccaniche Rho"  actually the famous Borrani wheel manufacturer and CMR are interlinked, the same company.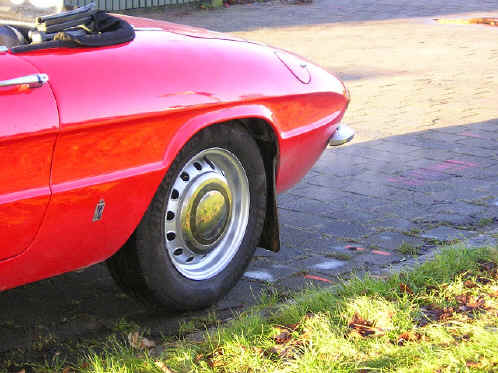 One improvement was the relocation of the (still single) external rear-view mirror from the front wing to the driver's door. More of a turn of the head was required but at least the driver could now adjust the mirror from his seat.
---
If you have any comments, please send an E-mail

Top
#