Via Veloce by Wille R. www.veloce.se
since November 1995 and still here.

Back to FAQ. First published Nov 1997

Next
Alfa Romeo Duetto 1966 - 1969 FAQ --
The suspension
To match the extra power and speed, there were important changes to the suspension. Of most material import was the specification of a transverse anti-roll bar at the rear (in addition to the front anti-roll bar that had been standard from the outset); in this respect it duplicated the specification of the new 1750 Berlina. There were softer (lower frequency) rear springs and redesigned transverse links. As an option, a beefed-up rear trailing arm spring could be specified if you wanted to tow a trailer.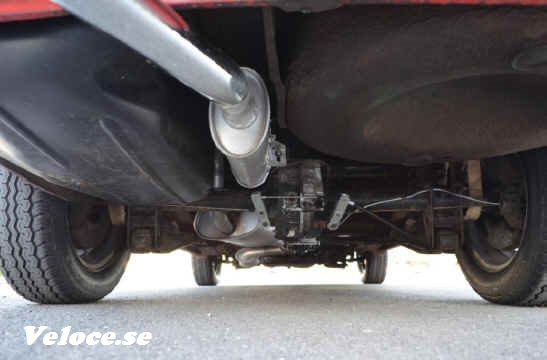 At the front end, the basic layout remained as before but the coil springs were softened and the wishbone geometry was altered to raise the roll centre, preventing body roll, which in road tests was an oft-mentioned characteristic of the Duetto during cornering.
Both 1750 Veloce and 1300 Junior shared the same suspension. One corollary of the choice of wider wheels and tyres was that the front and rear tracks were also wider than the Duetto, except in those 1300 Juniors fitted with the Duetto-type 15-inch wheels.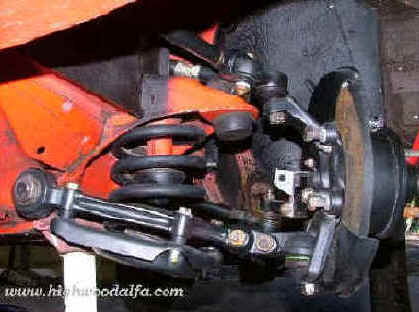 ---
If you have any comments, please send an E-mail

Top
#