Via Veloce by Wille R. www.veloce.se
since November 1995 and still here.

Back to FAQ. First published Nov 1997

Next
Alfa Romeo Duetto 1966 - 1969 FAQ --
1300 Spider Junior
The body trim
In 1968 and 1969, Alfa Romeo built a lighter-weight and less-equipped 1300cc version of the 'Roundtail' Spider which were never imported into the USA. However the 1300 Junior was very popular in Canada.
The Spider 1300 Junior had fixed quarter windows, black lower bumperettes in front, a two-spoke steering wheel, a small ashtray with no cover on the transmission tunnel, a 1300cc twin-carburetor (Weber 40DCOE 28mm) version of the 101-series engine and shorter gearing i.e. the fith gear was much closer to the fourth than on the other Roundtails, to take advantage of the power at higher engine RPM. They were originally built for the Italian market which had lower taxes for engines displacing less than 1300cc (1291cc was the capacity).
The badging on the boot lid said 1300 Junio only. No mentioning of the Duetto nor here.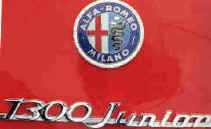 The 1300 Junior incorporated several differences in body trim. Most notables were the replacement of Perspex headlamp fairings by simple chrome bezels around the headlamps. The side repeater flashers were repositioned from behind the front wheels to a location forward of them. Rear side indicators (new)?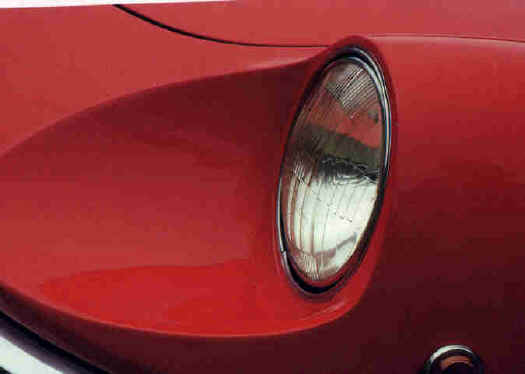 Other minor changes included the lower front bumpers (painted black rather than chrome/steel), the quarter-lights (fixed rather than swivelling) and the chrome badge on the boot-lid under the Alfa Romeo badge (which read '1300 Junior').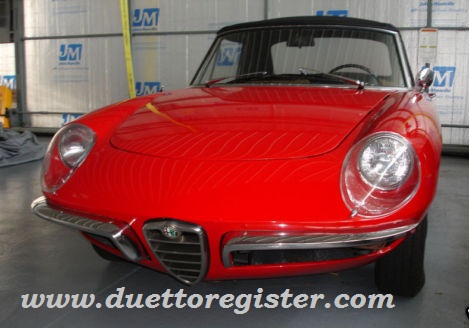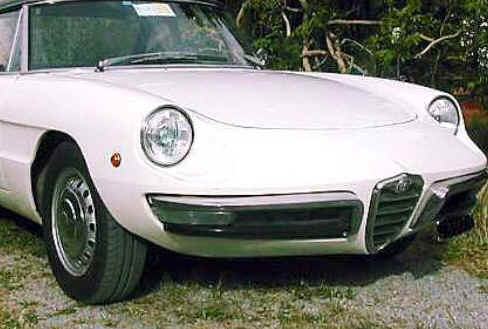 ---
If you have any comments, please send an E-mail

Top
#