Alfa Romeo Duetto 1600 Spider 1966-70 Round-tail

Launched March 1966. Official name was Alfa Romeo 1600 Spider and not "Duetto". Alfa Romeo never ever used anything but 1600 Spider.

Head light cowles by Perflex. Popular design like Ferrari and Jaguar E-type. Alfa continued until the mid '70s with this arrangement in Europe. The 1750 Veloce had the same cowls in Europe.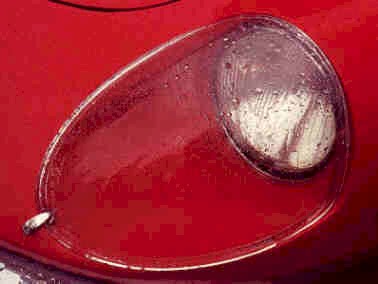 The Duetto was also nick-named "boat-tail" and "Osso di Seppia", which means "cuttle-fish-bone".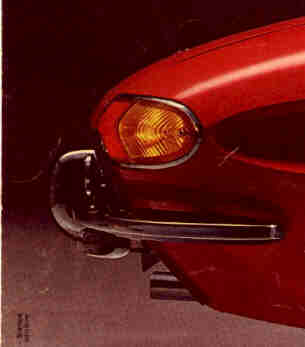 Wheels were 15 x 4.5in with flush-fitting separate-clip hub caps made by CMR or Fergat. Optional dimension: 15 x 5in and 15 x 5 1/2in.



Front light units amber/white and rear light cluster amber/red. All European roundtail spiders look the same in this respect.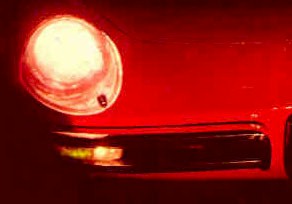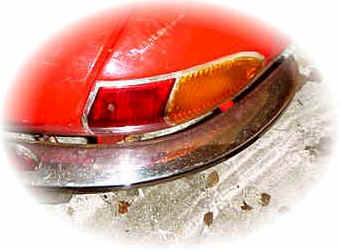 Bootlid badging was Alfa Romeo"-script on the right side.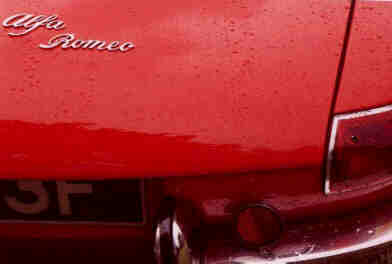 Grill showing raised dimple just over the grill in the front panel. Traditional badge with cross and serpent plus Milano. The photo shows a US car with round indicators front of the wheel. Wheels are not original, these are 6,5x14 and without hubcaps.
Front and rear bumpers were separated by grill in front and at rear by license plate. The photo shows a Scandinavian Roundtail with optional Revolution rims, a popular out-fit. The exhaust tailpipe exits the bodywork with the split bumpers on each side and comes out to the left of the license plate.
Inside boot there was a rubber mat. There was plenty of space for two people and their luggage.
Chromed clap-hands wipers were standard but very effective. They were replaced on the Kamm-tail by traditional wipers.
Fuel filler flap was round, beautiful design. The filler is on the left rear panel.
Engine - incl carbs + air filter tubing to the left over the engine. Filter made by FISPA and of the cartridge type. There was no plastic cowl between radiatior and engine, this came with the 1750 version. The fan was bigger at first. There was a hotter version with an Autodelta Group 3 GT engine = 160bhp at 7500rpm - shown at 3rd Sports Car Show, Turin Feb 1968 (?) Fusi p629
Brake discs, smaller at rear than later cars. Dunlop initially, Ate from '67 (see Brookl. p64)
Bonaldi vacuum brake servo fitted from mid-1967. Single circuit system, pedal arrangement was on the floor.
Steering - early Duettos had Burman recirc ball which was later replaced by ZF worm and roller.
Mohair hood was easy to rise.
Optional hardtop made of aluminium. Earliest ones [pre-Nov '66] do not have raised trim above windows
Steering wheel was a three-spoke plastic + alloy construction. The dash was painted in the same color as the rest of the car, very early ones have Alfa badge over radio blank - later ones have Pininfarina badge. Two toggle switches either side of radio cover panel. Instruments showing warning lights next to them, were arranged left to right: fuel, oil presssure and cooling temerature to the right. Minor switchgear and the ignition barrel are easy to spot. The gear lever had a plastic button on top. Very early demo ones have concertina rubber gear lever gaiter, as opposed to vinyl bag-type gaiter
Seats were of the vinyl type. The red carpet was an optional which made the interior more exclusive. Rubber mats on floor were often swapped for real high quality carpets instead. The door trims incl handles and a ticket pocket in footwell. Note the plastic steering wheel.
Rear-view mirrors on wings, right mirror was optional
Pedals
Tool kit + bag
US cars Duetto (1967 MY only)
No headlamp cowls + larger chrome headlamp bezels than Juniors
Flush-fitting hubcaps
This is a www.veloce.se site.
If you have any comments or questions, please send an E-mail to veloce@telia.com