Next First published 1996 February 21

Italian spiders are always Rosso, eh?

www. Alfapower.nu
Well, not all of them but . . .
The complete charts sorted

by code and

by name. Have a look at the pictures of Duettos in the various colours. The 1968 colour information From the sales material and www.Cardisk.com is here: colour chart, then the Duetto options, the Berlina combinations and the GT Veloce chart.
Spider 1.6 duetto 1966-1967
Examples of the various original colours of the Duetto. Pictures from www.duettoregister.com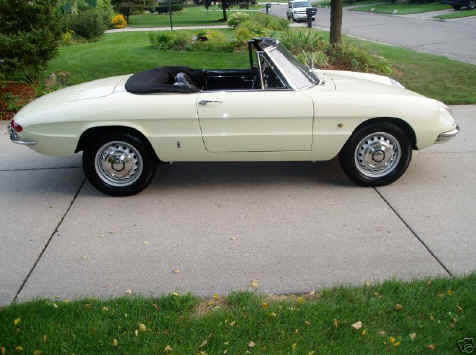 Avorio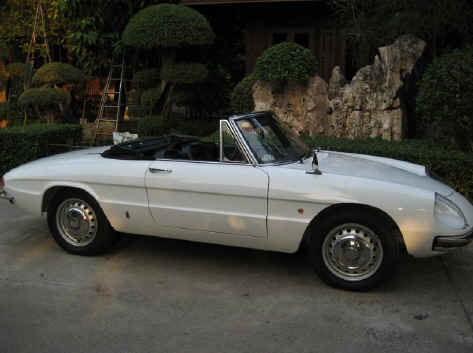 Bianco Farina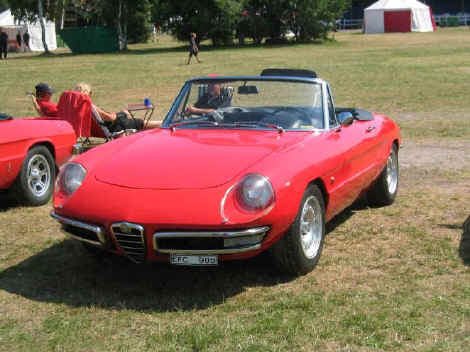 Rosso Farina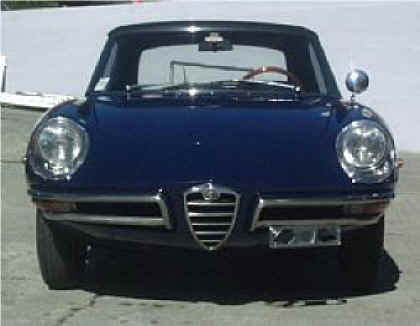 Blu medio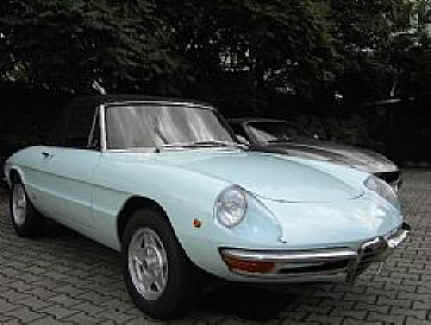 Celeste

Verde inglese Verde muschio

Grigio Grafite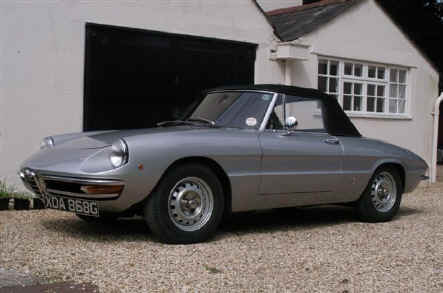 Grigio chiaro met.

Nero
The complete charts sorted by code and by name. I have spent lots of time doing this chart, so please ask me first before you copy and use it. Wille R.
If you have any comments, please send an E-mail

Top